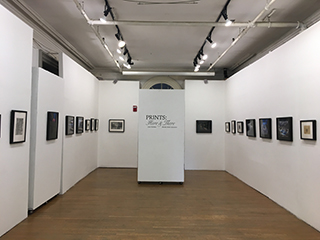 PRINTS: Here & There, July 14–August 19, 2018
Closing reception, August 18, 2018, 2pm–4pm
Art Lab Gallery at Snug Harbor Cultural Center, 1000 Richmond Terrace, Staten Island, NY

Ann Dreiker, a Boston based photographer, and I are exhibiting a show of our nature and landscape etchings and photographs.
We met as biology majors at the University of Rochester and then went on to the Rochester Institute of Technology
to study biomedical photography (Ann) and medical illustration (Wendy). Through the years we have managed to
carve out a little time here and there to work on personal projects that often refer back to our biology backgrounds and
celebrate the wonder and splendor of the natural world. We hope you can stop by and visit.